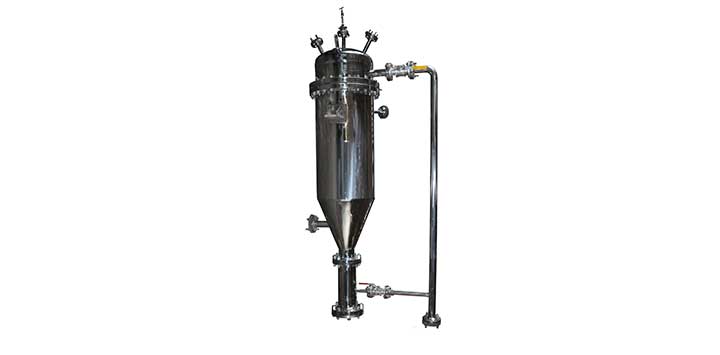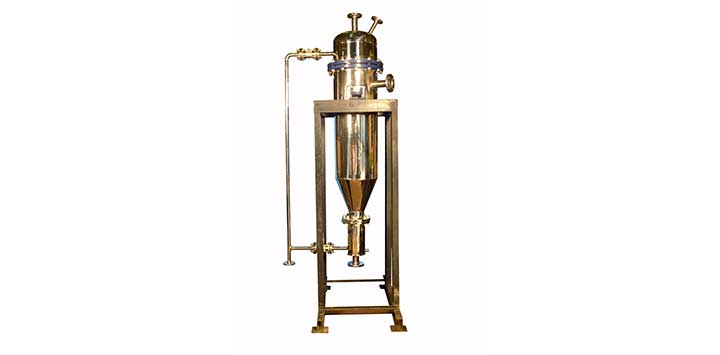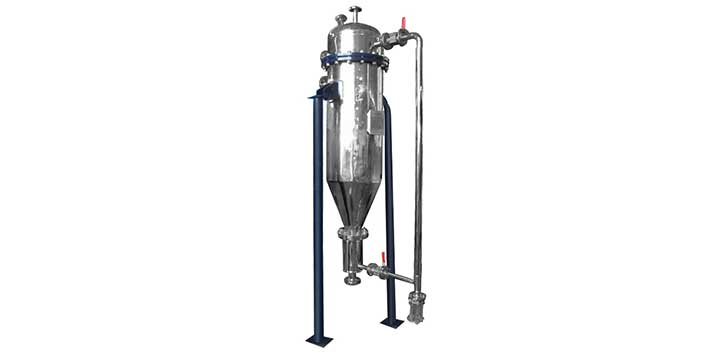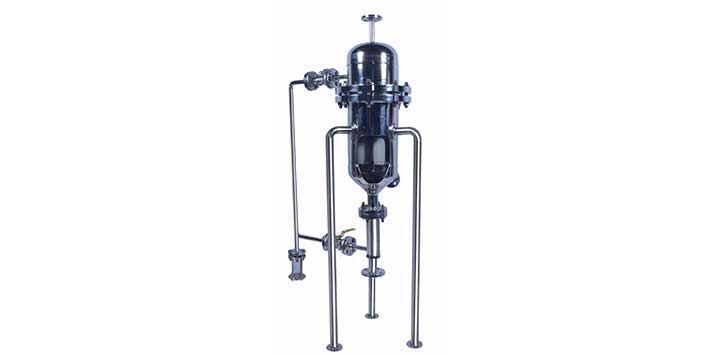 Description
Many chemical reactions are initiated and aided by catalysts of various types. These catalysts are often made of precious metals such as Palladium (Pd/C), Platinum (Pt/C), Rhodium (Rh/C), Ruthenium (Ru/C) etc. Typically 5% and 10% palladium/platinum/rhodium/ruthenium on activated carbon/alumina catalysts finds application in variety of reactions like hydrogenation, reduction, oxidation etc. Since precious metal catalysts are expensive, their recovery is very important from economic and environmental point of view. In traditional sparkler filters, leaf filters, bag filters or plate and frame filters which operate on a batch or a semi-continuous mode, filtrate needs to recirculate for complete filtration. This increases the time and cost of the process. Also these filters require filter aid for proper filtration and they have limitation of size of filtration area. Compared to these filters, sintered metal candle filters offer 100% recovery in one cycle with shortest possible filtration time. In addition to providing superior filtration in a single pass, these filters reduce operator exposure to process materials and volatile emissions.
Many types of backwashable filters are available in different mechanical configurations. What truly distinguishes one from the other is the filter candles/ cartridges or media used in the filter. It is the key parameter for achieving the desired separation and ensure long operating life. Nano-Mag make filters are fitted with GKN make state of the art Sintered metallic candles, which are designed for true 'Surface Filtration' technology. In Surface Filtration, particles are retained mostly on the surface of the candle, thus preventing choking of candles over a period of time. These candles are coated with metallic membrane which prevents the catalyst particles from getting penetrated in the sintered wall of the filter candle and enhances its life. Our Noble Metal Catalyst Filters are specially designed for filtration of various catalysts such as Palladium, Platinum, Rhodium, Ruthenium etc. We work in collaboration with our international business partner GKN Sinter Metals, Germany to offer you a best solution for your filtration requirements. GKN Sinter Metal Filters is one of the world's foremost manufacturers of porous metal elements with defined pore size. We provide Zero Hold-up filters to suit various filtration areas and design conditions. We also supply customized filters for critical applications.
Request For Proposal
Other Products
Advantages & Benefits
Sintered Candle: Sintered SS316L or other Sintered High Nickel Alloys candle
No Choking: Metallic membrane coating ensures surface filtration hence no choking problems
Effective Backwash: No Depth filtration hence effective cleaning and backwash
Precise Pores: Filter candle with High-precision Pore size and Uniform pore distribution
No Polishing Filters: Porosity up to absolute 0.5μ hence no need of polishing filters
No Recirculation: Once through filtration hence recirculation of the media not required
No Spillage Losses: Closed operating system and no atmospheric exposure hence no spillage losses
No Consumables: No consumables required such as disposable cartridges, filter aids, bags etc. in conventional filters
Complete Safety: Safe and closed loop operation with complete process and operator safety
Zero Hold-up Design: Zero hold-up design prevents loss of product/batch capacity
Complete Recovery: 100% recovery of catalyst
Features:
Available in different sizes as per the requirement
Different materials of construction like SS 316, SS 316L, Hastelloy C, Zirconium, Inconel, Monel, Titanium etc.
Wide range of flow capacity and catalyst holding capacity
Sintered metal filter candle with membrane coating for effective filtration
Model Numbers
NMCF 21903
NMCF 32807
NMCF 37410
NMCF 45614
NMCF 50019
NMCF 54022
NMCF 57626
NMCF 60030
NMCF 66037
NMCF 75048
NMCF 85061
NMCF 91065
Average Flow Capacity (LPH)
450
1000
1500
2000
2850
3300
3900
4500
5600
7200
9200
9800
Catalyst holding capacity (Pd/C, Pt/C, Ru/c & Rh/C etc.)
Dry Basis (Kgs)
3
7
10
14
19
22
26
30
37
48
61
65
Wet Basis (Kgs)
6
14
20
28
38
44
52
60
74
96
122
130
MOC Wetted Parts
Standard
SS 316
Optional
SS 316L, Hastelloy C, Zirconium, Inconel, Monel, Titanium etc.
MOC Non-wetted Parts
Standard
MS/SS 304
Optional
SS 316L, Hastelloy C, Zirconium, Inconel, Monel, Titanium etc.
Jacket
Standard
Not Provided
Optional
CS/SS304/SS316
Type of Filter Element
Standard
Sintered SS 316L with SS 316L membrane coating
Optional
SS 316L, Hastelloy C, Zirconium, Inconel, Monel, Titanium etc
Porosity (µ)
Standard
1 µ absolute
Optional
0.5 µ, 3 µ
Body Design Pressure (Bar)
Standard
6
Optional
15, 20, 35
Body Design Temperature
Standard
145°C
Optional
200, 250, 300
Filtration Pressure (Bar)
2 (Nitrogen Pressure)
Recirculation Pump
Not Required
Polishing Filter
Not Required
Optional jacket provision for hot filtration
Spent catalyst collection drum on movable trolley
Recovery or Filtration of following noble metal catalysts:
Palladium
Platinum
Rhodium
Ruthenium
Removal of activated carbon, charcoal in pharma plants
Bleaching earth removal in Vegetable oil plants
Resin filtration
All types of polishing applications
Filtration of hazardous liquids and many more.